Corticosteroids
This is a term especially well known by people with skin problems, I actually believe that most of people that land on my website also have a lot of experiences with this type of steroid. Before I go into any details, let's clear up the steroids topic a little bit to help us understand the pros and cons of medications that use them.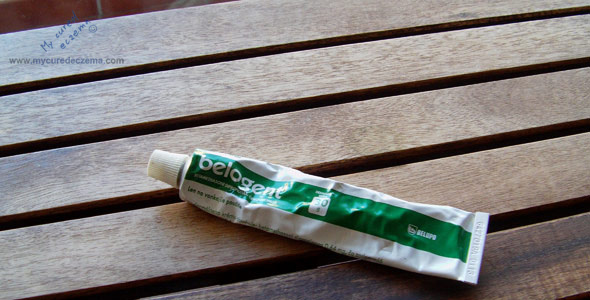 In the category name steroids we can find for example the dietary fat cholesterol, sex hormones (estradiol, testosterone), or dexamethasone (an anti-inflammatory drug). Functionally, we can divide steroid hormones into:

- Sex steroids - sex hormones such as androgens, estrogens and progestagens.
- Corticosteroids They are the most used steroid type drugs in the medicine. We know 2 types - glucocorticoids (take part in the regulation of metabolism and immune function) and mineralocorticoids (control blood volume and control renal excretion of electrolytes).
- Anabolic steroids(or better known as simply "steroids") - It's the most used medicinal term in the "gym lifestyle". They interact with androgen receptors to increase muscle and bone synthesis.
The reason why so many people terminate to use them is simply - because they work. This is what said a doctor on this topic in a TV show I watched recently. A more important thing to mention is that in many cases, its use might end up with serious health problems sooner or later in the lifetime.

Probably the most used corticosteroid is hydrocortisone or simply cortisol and belongs to the group of glucocorticoids.
So now that we have cleared the basics out of the way, let's concentrate on a product that could help our eczema, or other skin issues. Corticosteroids are widely prescribed and used in many forms, such as anti-allergy nasal sprays (Nasonex, Flonase), topical skin creams(Belogent), eye drops (Tobradex), oral forms (Prednisone), or even injections .
So does it help?
Yes, or at least in most cases. Basically the secret behind is that it suppresses the immunity of the skin, which in turn decreases inflammation and other associated actions of the immunity defense. As a result, patients experience less itching, redness and feel overally better while on the medication. Is it the answer to the eczema? No, and that is for more reasons:

1.) It doesn't heal the eczema problem, only covers its sometimes very painful symptoms.
2.) There are known side effects and health risks associated with longer periods of usage.

When you stop applying corticosteroids, the eczema comes back in its full power as before. This is one of the reasons why there are so many people using it over longer periods of time, even though they are aware of its risks. If you happen to use for example a corticosteroid cream, please try to avoid touching your eyes or putting it closely in that area as there are some studies that show it might cause a damage. Other side effect of a long usage of a topical cream is thinning of the skin, which makes it weaker and more susceptible to lesions. My experience with this type of cream is that it helped to relieve itching a little bit, but the overall redness and eczema didn't get better, so after one week I stopped using it. But there also many people with better experiences.
IMPORTANT: To get the whole routine I used to fight my eczema, simply join my group of subscribers in the upper right-hand corner.