Causes of eczema and allergy
Our society has come to a point where practically every family suffers from certain types of allergy symptoms. What's more, in many cases, hidden allergies cause problems, which we would normally never associate with this common health condition. In this article I'll try to explain it in a simple way so that you have a good understanding of this important area. Ok, let's get right into the core!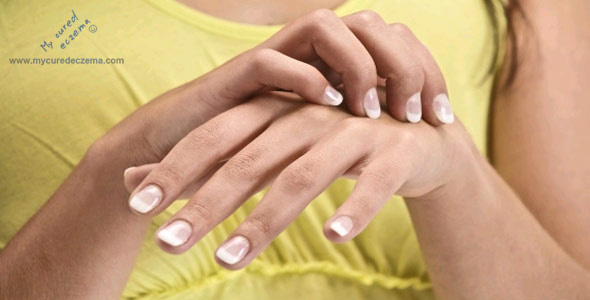 Allergy is simply a defense action of your own immune system against potential threats. Our body is very intelligent, however many times the influence of the modern world pushes it to the the limit and causes over-reactions. In the effort of removing all toxins and substances that might hurt us, it flushes them by all possible ways out of the body. In many cases, the skin is a typicall gateway for this kind of purification.
What's even worse, sometimes our immunity is obliged to think that even some common substances are dangerous. We can easily see that in the growing number of popular intolerances to foods such as milk (or all dairy products), nuts, pollen, animal hair, tropic fruit, etc. While these conditions can be very bothering and in many cases require some lifestyle changes to put in place in order to avoid any risks, there is even a worse case of allergy.
It's called auto-immunity and as the name suggests, it's a condition where the immunity experiences problems to distinguish certain cells from its own and attacks them. Depending on the cells that are attacked, various psychological or physical diseases develop.
How can we avoid allergies?
All allergic reactions have their inception already in the genes you inherit from your parents, but you can significantly prevent their development by a healthy lifestyle. Apart from that, try to keep in mind that every disease begins in the gut. The microflora inside our digestive system, forms the majority of our immune system.
That's why it is also important to eat probiotics when your doctor puts you on some antibiotics. If you successfully achieve to keep a good health, your children will also benefit from your efforts. They will be less prone to develop the typical health problems of today's society such as eczema, psoriasis, and practically any civilization diseases.
IMPORTANT: To get the whole routine I used to fight my eczema, simply join my group of subscribers in the upper right-hand corner.