Coconut oil
We all already know that there are oils from olives, sezame, grape seeds, etc. that have very positive effects on our health overall. However there is one that is not so used in our kitchens, even though it is known to be also very healthy. It's the coconut oil and it actually has some important advantage over the other oils. It simply tastes and smells great and it also has a wide range of possible use to benefit us.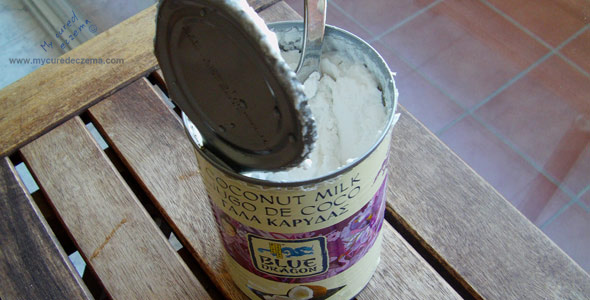 I don't know how about you but in the past, I didn't know that cooking and frying with olive oil, although it might seem rare to someone, is actually a very bad idea, as non-animal oils change their chemical structure and actually become toxic. On the otherside, coconut oil is the only vegetal oil that can be used for cooking the same way as you would use your animal fats such as for example the traditional butter, tallow, pork fat, etc. And it gets even better, one day I decided to try it out and not only it served as a strange but good substitute, but it also added a very special taste and aroma to the meal.
For example I love salmon although it's a bit expensive. I found out that you can cook it in the coconut oil and achieve a great and original meal to serve to your family or friends. The only downside of this is again the price, as you can imagine cooking this way will cost you a lot more, than with other oils.
Benefits for skin
Apart from just using it in the kitchen, people also use it topically as a cream on eczema or other skin conditions. Always try to go for a virgin 100% organic coconut oil if you try to you it for medical purposes to be really sure that you squeeze out the maximum from its power. Thanks to it's strong anti-fungal, antibacterial, antimicrobial and antioxidant properties, coconut oil can serve as a great help in calming down and healing the damaged skin. It's a powerful moisturizer and leaves your skin nicely smooth. It further contains three fatty acids Caprylic, Capric and Lauric acid, Vitamin K and Vitamin E. Lauric acid is in the body converted to the monolaurin fat, normally found only in breast milk.
If you want to go a little bit more to the details, here we go. A lot of people might think that the oil is the actual water that you can find inside of a coco, but it's not true. BTW. this water is very healthy but extremely high in sugars so be careful and don't drink too much of it. The oil is extracted from the actual meat and there are two methods, dry and wet, but I don't want to go into details on this. Maybe just that the dry process is better although it's less effective in terms of loss generated by spoilage. However, the yield is stil about 15% higher than with wet extraction.
IMPORTANT: To get the whole routine I used to fight my eczema, simply join my group of subscribers in the upper right-hand corner.